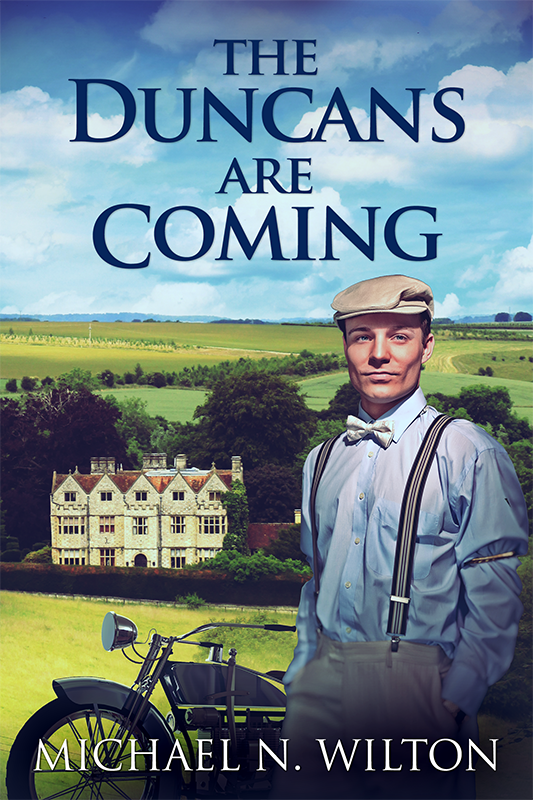 With lockdown keeping me inside with little to do other than write, I am very excited to announce that I have now completed my seventh book, The Duncans are Coming. This quintessentially British comedy is perfect for some lockdown light reading!
'The Duncans' is a present day romance, that takes place at the height of summer during greengage time at Beddington Hall, a 250-acre estate and farmland owned by Henry, Lord Beddington, situated on the South Coast of England.
I used to visit Wytch Farm in Dorset when I was taking journalists down to see the oil exploration carried out by British Gas and also spent time in Bideford in North Devon when I was stationed nearby during my National Service. So while my stories are usually fairly generically based on England's south coast, I often have these locations in my mind. Such a pretty part of the world and perfect for my comedy escapades!
The plot
Accepting an offer from his uncle, Lord Beddington, to learn about estate management, William Duncan gets involved in raising money to support their local hospital.
After a series of unfortunate accidents to Lord Beddington and his wife, William is persuaded by his aunt's rival on the Council (Mrs Muriel Fox Cuddles), to enlist the help of his father, General Duncan, whose previous visit resulted in a yachting catastrophe, still remembered with anguish by his uncle.
Muriel's daughter, Lavinia, is coordinating the hospital PR campaign and sets out to trap William into marriage. But William is in love with Kate, the daughter of an extreme left-wing councillor.
Luckily, help is at hand in the shape of Algy Frobisher, the General's ADC, who turns up to help William out of a number of dramatic encounters, including dealing with his father's escalating Mess bills, a dramatic air rescue and the hunt for an elusive treasure that he hopes will solve all their problems and win back his love…
This was such a fun book to write and gave me a lot of pleasure coming up with the characters and their madcap ideas and situations. I hope you all enjoy it reading it as much as I enjoyed writing it.
Mike
Buy it on Amazon here.