Michael N Wilton's seventh book, The Duncans are Coming, new romantic comedy, was published in April 2020.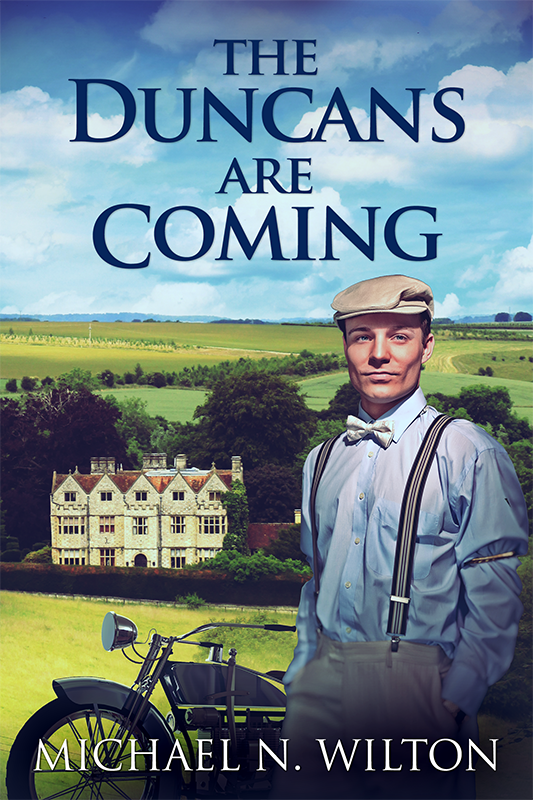 This present day romance takes place at the height of summer during greengage time at Beddington Hall, the 250-acre estate and farmland owned by Henry, Lord Beddington, situated on the South Coast of England.
Accepting an offer from his uncle, Lord Beddington, to learn about estate management, William Duncan gets involved in raising money to support their local hospital.
After a series of unfortunate accidents to Lord Beddington and his wife, William is persuaded by his aunt's rival on the Council (Mrs Muriel Fox Cuddles), to enlist the help of his father, General Duncan, whose previous visit resulted in a yachting catastrophe, still remembered with anguish by his uncle.
Muriel's daughter, Lavinia, is coordinating the hospital PR campaign and sets out to trap William into marriage. But William is in love with Kate, the daughter of an extreme left-wing councillor.
Luckily, help is at hand in the shape of Algy Frobisher, the General's ADC, who turns up to help William out of a number of dramatic encounters, including dealing with his father's escalating mess bills, a dramatic air rescue and the hunt for an elusive treasure that he hopes will solve all their problems and win back his love…
Buy it on Amazon here.